This weeks recommended friend is, Stuart, Perditus!
He has been a very good friend to my and is very poetic! Please check out his blog!
SUNSHINE BLOGGER AWARD RULES:
1) Thank the person who nominated you and provide a link back to their blog.
2) Answer the 11 questions asked by the person who nominated you.
3) Nominate 11 people and ask them 11 new questions.
4) Notify the nominees by commenting on one of their posts.
5) List the rules and display the Sunshine Blogger Award in your post.
6) The Sunshine Blogger Award is given to bloggers by other bloggers who are creative, positive, and inspiring.
7) Once nominated, a blogger is required to write a post in which they thank the blogger for nominating them and link back to their blog.
Thank you Chocoviv, for nominating me again! https://chocoviv.home.blog/2020/09/18/sunshine-blogger-award-nomination-by-nonso-the-blogger/
Chocoviv's Questions
1) What is your fondest memories of growing up? Uhhh, IDK.
2) What part of blogging do you like the most? Chatting with my fellow bloggers.
3) Who is your favourite author? Patricia St. John
4) What is the last movie that you saw? Annie
5) Which country is one the top of your bucketlist? Paris
6) pizza or pie. How dare you!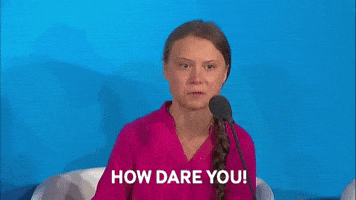 7) Winter or Summer? Winter
8) What is your typical coffee shop order? Lemon Ice Tea!
9) What music are you listening to right now? I'm not listening to anything right now, but I like Pure NRG.
10) Name one blogger you are following now. Evin
11) Leave a link to one of your blog post. https://dayinandoutwithgelina.wordpress.com/2020/08/28/my-fashion-blog/
My nominees:
My questions:
Out off all your family members, who are you closest to?
If you could only eat one thing for the rest of your life, what would it be?
What book has impacted you the most?
What's the best present you ever received? Who gave it to you and why was it so special?
If you were President, what's the first thing you would work to change in this country?
What's the luckiest thing that's ever happened to you?
If you could have a superpower, what would you choose?
What's your favorite color and what's your least favorite color?
If you could time travel, where would you go?
What's your favorite plant or flower?
What are the top three things that stress you out?